Search Your Product By Categories

" I've been offered numerous bags throughout the years and have never been disappointed. Also, excellent customer service. Thank you very much."
View Our 5* TrustPilot rating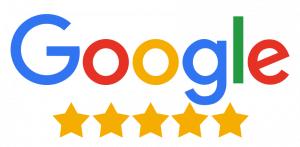 " The goods were fantastic; I absolutely adored them. No commitments were violated, and the shipment was likewise on time."
View Our 5* Google rating
Explore our Custom Printed Kraft Boxes & Boot your Business 
Our custom Kraft boxes are made on order for customers. We can also assist you in solving a problem while improving sales for your company. Your sales will rise if you print them with your company's logo and other details. Despite the obviousness of this, many individuals choose to overlook it because of the cost. For special events such as Christmas, New Year's, business gatherings, and the like, we frequently provide substantial savings on bespoke packaging, making it the most cost-effective option.
How our Kraft Boxes Wholesale Seems Reasonable to Use?
Due to our kraft boxes UK having exceptional resistance to moisture, high ambient temperatures, and other external forces, so they are the most demanding ones. We make these boxes with precise specifications; the product's properties are preserve during shipping such as moisture, flavor, and form. At Clear Path Packaging, we strive to offer kraft boxes wholesale at an affordable price. 
Our Kraft Box Packaging Are a Classy Way to Get More Sales
Packaging boxes should be made of Kraft paper wherever possible. Kraft is the first thing that springs to mind when thinking of domestic goods packaging boxes. Customers selected outstanding packing boxes. In addition to being fashionable and sophisticated, colorful kraft box packaging makes a lasting impact on customers' minds.
Make a quick choice & explore our kraft packaging boxes
Our contemporary kraft boxes in the UK can only be created if the people's needs are considered. Our kraft packaging comes in a different color from unleash material. Despite its manly appearance, Kraft packaging may print with full-color images. These boxes are an excellent substitute for more expensive, sophisticated, and time-consuming printed boxes to advertise a brand.
Custom Kraft Packaging Boxes for Your Items
In addition, our kraft packaging will customize to meet any occasion or theme. Additionally, all businesses may benefit from our kraft boxes wholesale, regardless of type. You may use stickers, stamps, and ribbons to decorate kraft paper boxes. We also add many essential techniques for marketing purposes. Consequently, you can save money and cut shipping expenses using our Kraft packaging.
Printing on Kraft Paper Makes the Packages deliver lightweight
Using our custom-printed Kraft boxes, it is possible to print them with custom logos and artwork because they are print-friendly. They're long-lasting, quick, and may even personalize with ribbons or stickers. Because of their many uses, they are excellent marketing tools. Getting the best quality kraft box packaging will be quick and easy. We offer a market compatibility price that matches your financial needs. Also, you may explore quick service from us.
Connect us & get attractive kraft packaging boxes
Customers usually want more lightweight packing options for securing their goods. As a result, clients may easily pick up these Custom Kraft Boxes with their own hands. For delicate materials, our custom-printed Kraft boxes are the ideal option. These boxes being print-friendly, are excellent for marketing reasons. Consider how you want to represent your brand when designing your custom boxes.
Explore the finest quality Custom Kraft Boxes 
You may put custom Kraft boxes for many different applications. Durability is one of the reasons why custom Kraft boxes stand out. Printing is an option on the brown Kraft paper, which makes them both lightweight and robust enough to transport oversized objects. A die-cut window lets your consumer see what's within without opening the container. With Clear Path Packaging, you can get precisely what you want.
Why should you select us?
Staying in the industry for more than a decade needs the ability to adapt and change with the times. Custom-printed Kraft box designs have often reinvented themselves to provide you with even higher quality than before. Clear Path Packaging's state-of-the-art printing and design capabilities have helped propel the company, allowing it to stand out from the competition. As a company, we believe heavily low-cost kraft box packaging is strict to quality control procedures. Count on us; we are eager to hear from you.