Search Your Product By Categories

" I've been offered numerous bags throughout the years and have never been disappointed. Also, excellent customer service. Thank you very much."
View Our 5* TrustPilot rating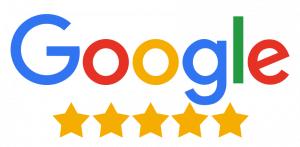 " The goods were fantastic; I absolutely adored them. No commitments were violated, and the shipment was likewise on time."
View Our 5* Google rating
Learn How Custom Printed Soap Boxes Help You In Marketing
Custom soap boxes are a great way to get the word out about your business.
You can change them to fit your needs and give your business a voice at the same time. The way your packaging looks and the quality of the soap you make will affect how people think of your business. Find out why it's a great idea to pack soap in boxes in the next few paragraphs. 
No matter how long your business has been around, having unique soap packaging boxes may help you. Soap is something that many people use to keep their skin healthy. It's important to pack the items in a way that makes people want to buy them. 
Custom Soap Boxes Are Reasonable Yet The Most Astounding
You don't have to spend a lot of money to protect the brand of your soap and make it look nice.
The soap packaging fits your needs and is useful at the same time. Depending on how you want your company to look and be known, you can choose from a number of different designs. You have more than one choice.
After you choose the right color and design, you'll have a lot of options for your custom printed soap boxes.
Add Dazzling colors And Logos To The Soap Boxes Wholesale
If you want a good bar of soap, you should look for one that moisturizes and lathers well. But before you buy a bar of soap, you should think about the soap boxes that it comes in. Some soaps are made to clean and moisturize, while others are just made to make you feel good. No matter what you need, you can always choose from a number of different styles.
Propagate Your Brand's Message With Soap Packaging Boxes
Custom soap packaging is made out of Kraft paper, which is good for the environment. This is a great way to show off your soaps because they can be used again and again. If you want to know which soaps are the best, you might be able to decide quickly.
The Printing Of Your Custom Soap Boxes Will Allure Buyers
Custom printed soap boxes might also help you sell more of your products by making them look better. It is easy to send fragile things like soap in these boxes. Since soaps aren't cheap, it's important for businesses to use attractive packaging to get people to buy them.
If you want to keep your soaps safe, you should buy a lot of custom printed soap boxes. They are easy to put together and come in many different shapes and sizes.
You should only depend on Clear Path Packaging if you wish to have the most beautiful custom soap boxes.
You can also use custom boxes to market your goods. You can show a wide range of them off at your place of business. They're also a great way to tell people about your business, which is especially helpful if you just released a new product or service.
Gauge Attention Of More Customers With Soap Boxes
You can use soap boxes UK for everything from retail packaging to soap boxes that are made just for you. Take some time to think about how the soap works and try out a sample before you buy it.Also, the soap box packaging must be appealing to look at.
People also expect their custom soap boxes to look nice. Soaps that come in boxes bring in extra money. 
Consumers Like Custom Soap Boxes That Are Nice To Look At
Because of this, the way soap looks affects whether or not a person will buy it. Also, sales of the brand will go up.Before buying soap, many people look at the quality of the soap boxes. Also, customers cannot use the soap right away after buying it.
Soap packaging boxes help keep other things from getting into the soap and ruining it. Also, customers will go to a lot of trouble to find a soap that works well and comes in a nice package.It's important that soap makers put their products in containers that are safe.
Soap Box Packaging Play A Significant Role In The Growth Of Your Brand
Buyers also want the soaps they buy to look nice. People often buy soap boxes wholesale. It could make a lot of people want to buy your soap.
Soap is used to clean yourself because it gets rid of dirt and germs. So, the packaging for this product has to be clean for the end user.
Custom Soap Boxes Help The Customers Learn Your Intent
Customization gives you a chance to speak to the people who buy your soap. Printing that looks good makes customers more likely to buy it. The way your soap is packaged could help you sell it. It is possible to engrave your business name, logo, and soap parts.
Use packaging that stands out to bring in new customers. You can rely on clear path packaging if you wish to have the best custom boxes.