Search Your Product By Categories

" I've been offered numerous bags throughout the years and have never been disappointed. Also, excellent customer service. Thank you very much."
View Our 5* TrustPilot rating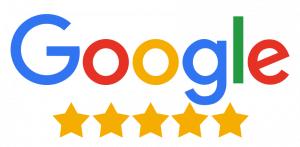 " The goods were fantastic; I absolutely adored them. No commitments were violated, and the shipment was likewise on time."
View Our 5* Google rating
Design Elements to Improve How Chocolate Boxes Look as Packaging
Customers are excited and happy when they see delicious chocolates in beautiful custom chocolate boxes. Any time of the year, you can give your loved ones delicious chocolates as a gift or favor. When we hear the word "chocolate," what comes to mind? A tasty treat that makes your mouth water. People of all ages have come to like this product because it makes them feel good inside. In fact, studies have shown that chocolate-based foods are good for you.
So, if you want potential buyers to come to your business, it's important to pay attention to how the product looks on the outside. Use high-quality chocolate boxes wholesale for this. When it comes to chocolate packaging boxes, size is an important thing to think about.
Sturdy Custom Chocolate Boxes are the Most Essential
Custom chocolate boxes fit your chocolates without causing any damage to the taste and quality. You should make the first priority to custom chocolate boxes in a variety of sizes. The size of the box changes as per the sizes of the chocolates. At your bakery, you'll need many different kinds of chocolate boxes to pack the different amounts of chocolates, macarons, and other chocolate treats.
Invest On The Custom Printed Chocolate Boxes As You Can Increase Your Sale With Them
Kraft chocolate boxes can be used in a lot of different ways and are easy to recycle. In addition to helping you pack, it makes a big difference in cutting down on the amount of trash that ends up in landfills. Because of this basic quality, custom gift boxes are an excellent way to ship gifts.
It's true that these boxes for wrapping chocolate can be changed easily. Because chocolate is a treat that everyone likes, these chocolate boxes can be given to people of any age or for any reason.
Chocolate Boxes That Appeal The Kids Are Perfect For Your Brand 
Kids will love these boxes because they can be made to look like their favorite cartoon characters or superheroes. Because of how classy the chocolate box packaging looks, you can use them to present gifts in them. 
Also, by making a few simple changes, you can focus on a certain group of people. Because of this, chocolate packaging boxes are popular for birthdays, Christmas, weddings, and other special events and holidays. There's something about handmade chocolate boxes that makes you want to bring cute little chocolate pieces to your special events.
Use High Quality Raw Material To Customize Chocolate Boxes
The best materials are used to make chocolate boxes wholesale. They have a layer that keeps them from getting scratched. Because of this, it's great for moving and storing fragile things. Because the printing on chocolate boxes is so good, you may be able to reach your branding and marketing goals more easily. Clear Path Packaging knows that chocolate boxes are very important. It could make your company's sales and brand recognition grow and improve.
Our printing and design services for custom printed chocolate boxes let you show off your chocolates in the most appealing way. Also, we customize the boxes as per your preference. The top handle and flaps on these handy boxes work together with an auto-locking mechanism to keep the contents safe. Because of this, you can put fragile things in these boxes. You can add your company's logo and other information to these chocolate packaging boxes. Large chocolate boxes have helped many businesses increase their sales.
Pack Chocolates in Chocolate Boxes and Promote Your Brand
We design chocolate boxes UK that have openings for windows. Is there any kind of marketing in your package? Windows can be made to fit the shape of your chocolate packing box. Customers appreciate this small feature a lot. We could use corrugated cardboard if we need to send fragile items in these boxes. Most specialty chocolates come in these boxes, which have a sleek top handle that locks on its own. 
Custom chocolate boxes with a great design are a popular choice for weddings, anniversaries, birthdays, and graduations, among other events. Because of this, people can't take their eyes off the beautiful package. People will keep these personalized chocolate boxes as a reminder of the event for a long time.