Search Your Product By Categories

" I've been offered numerous bags throughout the years and have never been disappointed. Also, excellent customer service. Thank you very much."
View Our 5* TrustPilot rating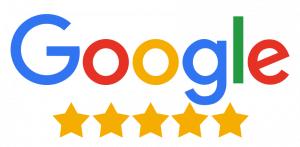 " The goods were fantastic; I absolutely adored them. No commitments were violated, and the shipment was likewise on time."
View Our 5* Google rating
Custom CBD Boxes Are The Best For Your Business
Since so many companies want to get into the CBD business, you'll have to stand out. We know that before they buy from you, your customers will look at the boxes you use for shipping. It will help your bakery a lot in the long run. You know that when people look at your products and brand, the first thing they see is your custom CBD boxes.
Our 24/7 service offers you remarkable reasonable boxes for branding
With custom printed CBD boxes, it's easy to save money. You can choose from many cheap boxes. The prices are reasonable when you think about how good these custom CBD boxes are.
When people can get what they want at a price they can afford, they are always happy.
CBD boxes are a great option
If your CBD boxes are as personalized as possible, you won't have to do as much advertising and marketing. The best way to pack is in boxes that were made just for that.
People may notice your CBD products based on how they look and how they are printed. Getting CBD boxes that are printed just for you would be very expensive.
When you switch to wholesale CBD boxes, you can do a lot more. You get to decide how the package looks. You could also make a really interesting display by using different kinds of boxes.
Market your CBD Brand Seamlessly with CBD Packaging
Put your company's logo on the front of the CBD box packaging and Vape Boxes to help sell them.
As the market gets more competitive, finding new ways to make products better is more important than ever. CBD packaging boxes are a great way to bring in customers when paired with high-quality products.
We bring you the best marketing prospect with our services
It's a great way to spread the word about your brand and make it more well-known. Since your customers' needs are always changing, you should use creative and unique boxes to ship CBD. Sales will go up if the packaging is well made and lasts a long time.
Custom printed CBD boxes are easy to figure out how to use
Moving these boxes from one place to another won't be hard. You can package CBD for wholesale while thinking about what your customers want. Packaging that looks good will help your business grow at some point. When people buy CBD packaging, they don't have to be as open about it.
Packaging defines your brand
People want to buy one-of-a-kind things. People should want to buy your product, so how you package it should make them want to. People will be more likely to buy from your business if your CBD boxes UK are better.
Every person who buys something wants to get rid of the boring packaging they already have.
Use custom CBD boxes for your brand growth
Your company's success will depend a lot on how unique your CBD box packaging is.
If you want to start a business in the CBD industry, you'll need to find a way to stand out from the other companies already there. We know that your customers will look at the shipping boxes you use before buying from you. In the long run, this choice will be very good for your bakery. When customers learn about your brand and products, the first thing they see is the custom CBD boxes.
Choose affordable CBD boxes wholesale and market your brand aptly
Using CBD boxes to pack things is a simple way to save money and cut costs. There are a lot of places where you can buy boxes at low prices. When you think about how well-made our CBD boxes are, you'll realize that their prices are very fair.
Your consumers would love to invest in your custom CBD packaging
People are always happy when they can get what they want at a price they can afford.
Sending out CBD goods in gift boxes with your brand on them is a great way to get the word out about your business.
Let's do branding with reliable CBD Boxes only
If your CBD packaging box is as unique as you can make them, you won't have to work as hard to market and sell your product. When it comes to packing, there is no way around using boxes that were made for that purpose.
People might pay attention to your CBD products based on how they look and what they say.
Using CBD boxes that have been printed on to make them unique opens up a lot more options.
Customize CBD Boxes in any way you want with Clear Path Packaging
You might be able to make an interesting display by putting together a few boxes of different sizes.
The job of a businessman is to come up with creative ways to package CBD so that we can build a brand. You should choose Clear Path Packaging if you look to have services that are the best. CPP can provide you the best quality packaging at affordable rates. Customers will always have an opinion about how good a CBD product is based on how it is packaged and designed.