Search Your Product By Categories

" I've been offered numerous bags throughout the years and have never been disappointed. Also, excellent customer service. Thank you very much."
View Our 5* TrustPilot rating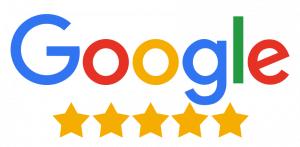 " The goods were fantastic; I absolutely adored them. No commitments were violated, and the shipment was likewise on time."
View Our 5* Google rating
Rely on Custom Cereal Boxes To Expand Your Cereal Business
People enjoy eating cereal for breakfast since it is such a simple meal. Despite the fact that there are too many brands on the market, it makes sense that you would pick a brand with high-quality packaging. We're going to educate the cereal companies today on how to establish themselves as the most well-known cereal brand. Custom cereal boxes are essential to the expansion of your cereal business. The security and safety of cereals must be the main concern and a crucial element for the food industry to succeed. 
You Should Package Cereal Appropriately To Prevent Potential Health Issues
Only those cereal firms that sell their products in high-quality boxes draw customers from the market. Cereal box packaging is produced by businesses using a variety of secure materials, including Kraft, cardboard, and corrugated paper. The robust cereal boxes wholesale might help keep the entire contents secure. As a result, the cereal boxes with custom printing are made to withstand heat, sunlight, and high humidity.
Bettering Your Cereal Business With Cereal Boxes
Cereal is frequently cited as one of the breakfast items that people of all ages prefer. For your cereals to stand out, you need distinctive cereal boxes. Therefore, the packaging has two benefits: it keeps the food secure and improves its appearance. You may exhibit your cereal in interesting ways on these custom-printed cereal boxes. These concepts grab the customer's attention and increase their likelihood to purchase a product just based on its appearance.
Cereals are most frequently and effectively shown in cereal packaging boxes. On the other hand, by stimulating consumers' senses, cereal packaging boxes may eventually transform the food sector. Therefore, you may add your own information to the custom cereal boxes so that customers can quickly see what's inside. This personalisation greatly increases the value of the cereal boxes by altering the appearance of the boxes.
When you utilize vibrantly coloured cereal boxes, customers can tell how professional your brand is.
Choose Custom Printed Cereal Boxes To Make Your Brand Supreme
The most popular food in the world is cereal. Supermarkets now stock a wide variety of meals packaged in cereal boxes as a result of the efforts of numerous businesses. Because cereal packing boxes are robust, the cereal grains within can stay clean and fresh in them. It's impossible for a new company to launch in a market like this. The use of brand-consistent colors and motifs in miniature cereal packaging is one example of innovative and unique package designs. This makes the brand distinctive from its rivals.
With bespoke cereal boxes, you can create a professional brand image for your cereal line. 
Additionally, as many clients as possible will be drawn in by the appealing patterns and images. It's crucial to understand that cereal box packaging can support you in achieving any branding objectives you may have. It is tough to exaggerate how crucial it is to purchase cereal boxes when beginning a morning company.
Custom Cereal Boxes Ensure That People Are Aware Of Your Company
Wholesale cereal boxes play a significant role in corporate marketing and promotion. You can discover little, distinctive cereal boxes on store shelves. Due to its importance in marketing cereal, wholesale cereal boxes are crucial since they are used to advertise, distribute, and sell products. Additionally, it encourages consumers to purchase more cereal, which increases revenue for the industry. If you are a manufacturer or a retailer, you can purchase empty cereal boxes and customize them.
Consumers prefer strong and long-lasting wholesale cereal boxes
It's advantageous to use packaging that promotes sustainability, helps establish a brand, and draws in new customers. We are all aware that our nation has the worst level of pollution in the world, so food manufacturers are constantly hunting for biodegradable custom cereal boxes.
Your cereal box packaging should be environmentally friendly and biodegradable if you want people to become more interested in your business. Therefore, the way you package your cereal communicates to customers how much you value their safety and health. Rely on Clear Path Packaging to have the best cereal boxes, food boxes and bakery boxes which are durable as well as presentable.